Delivering the right message, to the right audience, at scale.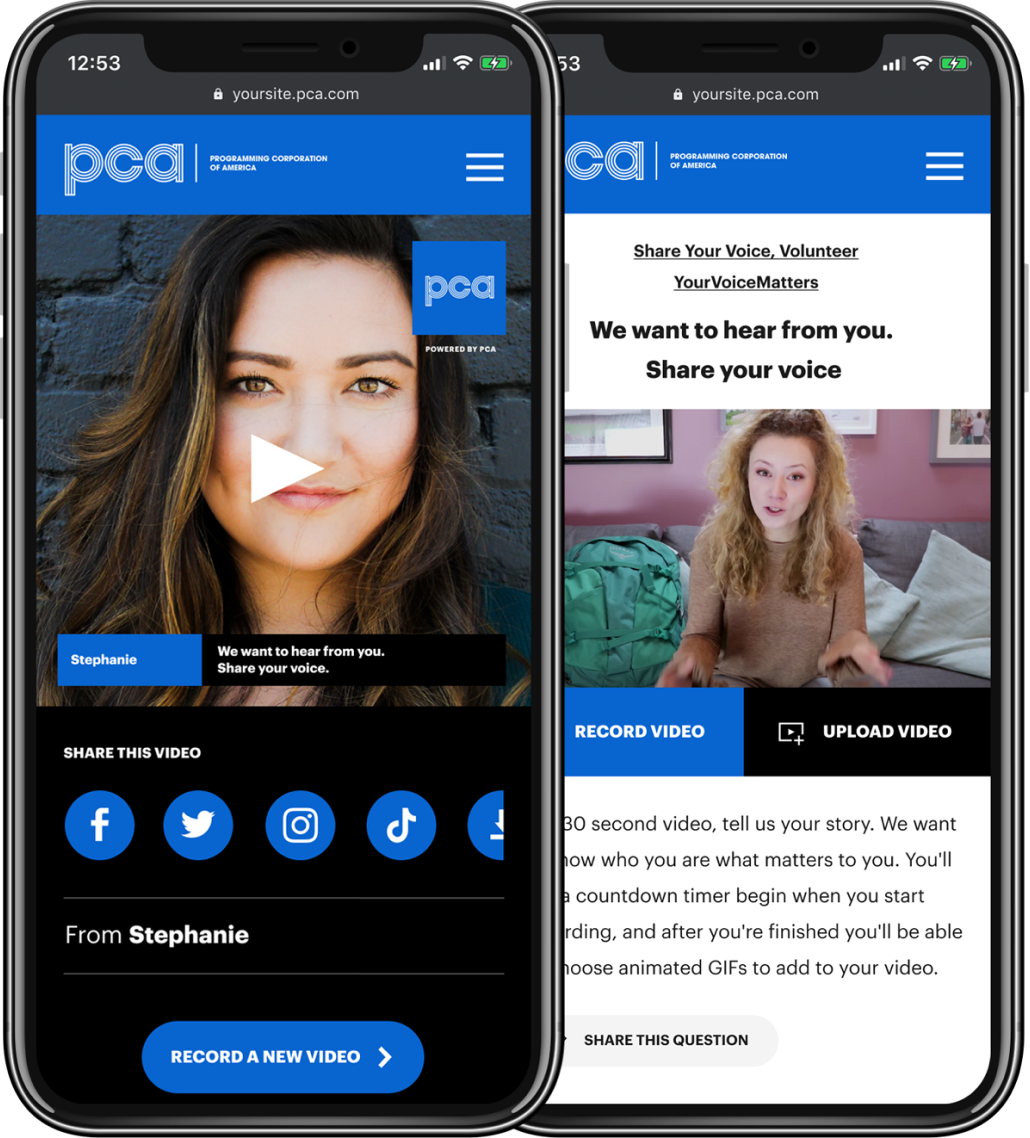 Empower your audience to create video that is reflective of the communities you want to reach, while retaining messaging control.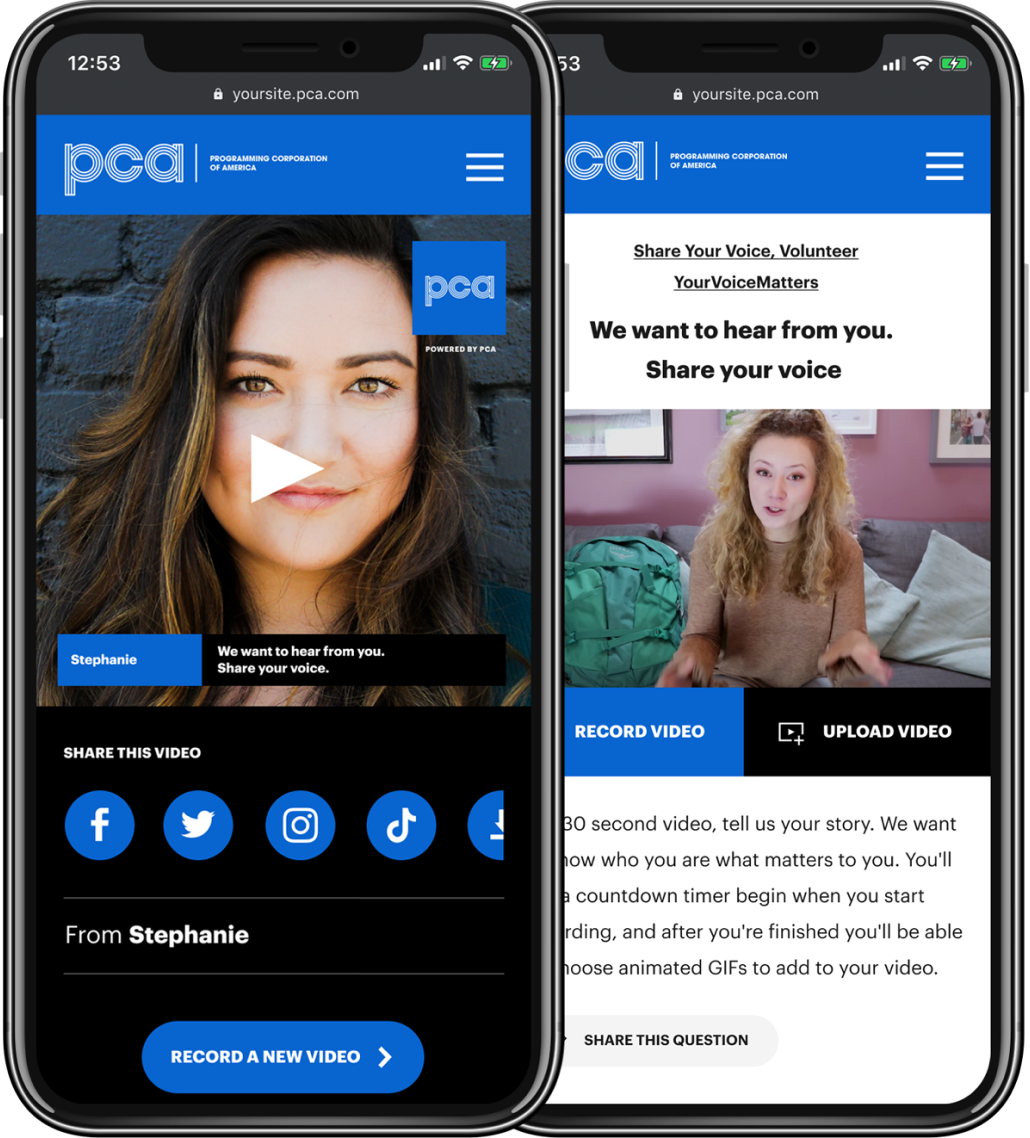 How it Works:
Enable Authentic and Reflective Content
Activate Your Community
PCA is a foundation for authentic video creation, tapping into the creators' trusted communities.
Video Production, Automated
User submissions are automatically formatted for sharing across social channels and polished with branding, captions, end cards, or b-roll.
Brand Approval
Control which videos are published for social distribution, and download raw content from your video library to use as you please.
BRANDS THAT GROW THEIR COMMUNITIES USING PCA
Grow your
Audience with PCA. Request a Demo.
Write to us for more information or for a demo of the platform. Our team is ready to answer all your questions!